Develop, Encourage, Cultivate, Promote, Strengthen, Succeed…
EJ Sports, LLC was founded with the youth athlete in mind to help them reach their end goal.
Each athlete is unique in his abilities as well as his desired outcome. Here at EJ Sports, LLC we strive to develop players to reach their maximum potential through a variety of avenues such as clinics, travel teams, in-season training and development programs for leagues and youth organizations, year round baseball clinics and leagues, private groups, team and individual instruction as well as workshops and seminars and international baseball opportunities.
We cultivate a plan that helps athletes condition their body as well as their mind. Having a plan in place helps the athlete know the direction of their next step. But having a plan in place is only a small part of reaching your success. You must also control your environment, your physical condition and many other components to shape the life that you want. We provide that helpful framework. We are the support team to help you reach your continued success for athletics and life.
We promote you through encouragement and systematic tracked processes designed to assist your in your athletic development as well as academic achievement as an athletic student. We also contribute to your success via our large network of Major League colleagues, University Athletic Directors, College recruiters and evaluators and collegiate programs around the nation.
We strengthen your abilities that exceptional and aid you in shoring up your weakness so they do not hinder your strengths. Our goal is to ensure that each player maximizes their potential and continues on the path toward their goal.
Along with your family and friends, the entire staff at EJ Sports, LLC is your support team. We are engaged and actively working to assist you in your desire for success in life and sport.
We encourage you to fully explore the options that we provide through our programs to help you in your athletic journey.
Cheers to you! PLAY engaged and LIVE the full experience.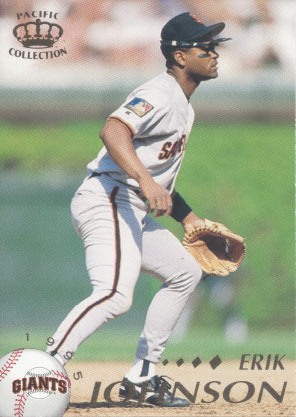 Erik Johnson
Founder, Owner
Erik Johnson is a Tri-Valley native who played Little League baseball in the San Ramon Valley, CA area. He played in the 1978 Little League World Series and the 1981 Senior League World Series for San Ramon Valley Little League where his team was runner-up on the World Championship game each time.
Erik graduated De La Salle High School in Concord, California where he lettered in baseball and basketball. During his senior year, he was selected for the first team of the All- CAL League, All East Bay and All Northern CA Baseball Teams.
Erik is an alumnus of U.C. Santa Barbara where he received an athletic scholarship to play baseball while majoring in Business Economics. He was chosen as the All-Pacific Coast Athletic Association during his sophomore through senior seasons. He was named All-District 3 his senior year. He was named Pre-Season All American Athlete before his Junior and Senior season. He was also selected during his sophomore season to play on Team USA representing the United States in the International competition with other countries around the world in various foreign locations.
He was drafted by the New York Yankees in the 1986 MLB Baseball Draft and during 1987 season, Erik was drafted by the San Francisco Giants in the 18th round of the MLB Draft.
As a career infielder, Erik played professional baseball for 10 years and in the Major Leagues in 1993 and 1994 with the San Francisco Giants organization under the management of Dusty Baker. In the 1993 winter season, Erik elected to play in the Arizona Fall League for the Scottsdale Scorpions, a proving ground for the Major League prospects from each Major League team. In the 1995 season, Erik played professionally for the Texas Rangers and with the Pittsburgh Pirates where he was awarded "Minor League Player of the Month" in both April and May by the Pittsburgh Pirates Organization. In July, 1995 Erik was awarded the Topps Baseball Card Company "Minor League Player of the Month Award" and also during the 1995 campaign, Erik made the National League Triple A All-Star team and was selected to start at shortstop.
Erik's final season of professional baseball was in 1996 where he played for the Florida Marlins organization as an infielder. He retired from professional baseball in 1997.
HALL OF FAME ACHEIVEMENTS:
Alumnus Team USA National Team 1985
Erik was inducted into University of California at Santa Barbara Intercollegiate Athletics Hall of Fame February, 1998.
He was inducted into San Ramon Valley Little League Hall of Fame March, 1999.
He was inducted into the Tri-Valley Sports Hall of Fame February, 2002.
Erik was Volunteer of the Year for 2006 by the Town of Danville, California for his contributions to youth development and community support.
He will be inducted into the De La Salle High School Hall of Fame in May, 2007.
ENTREPRENERIAL BUSINESS CAREER
Presently, Erik is in a joint venture as co owner EJ Sports, LLC with
Suzette Mariel. They have traveled throughout Asia Directing and
Coaching youth baseball teams through EJ Sports Global Baseball Series. Erik has
coached the EJ Sports Pacific Coast Stars since 1998, an International
Traveling Baseball team in the age groups 11-12 and 14-16 year old. Each
Year, they have traveled to Beijing, China for the International Youth and
Boys Friendship Baseball Championships. This International Baseball
Tournament is sponsored by the Beijing International Sports Exchange Center.
Also, their teams have traveled to Seoul Korea and Australia to play in
various baseball exhibitions.
Currently, he is the President and General Manager of EJ Sports, LLC. EJ Sports has six baseball club teams ranging from 6th grade to 12th grade. They do year round baseball clinics, private lessons and consulting for all baseball organizations.
Additionally, Erik has written a book with San Francisco Giants Bench Coach, Ron Wotus and former Philadelphia Shortstop, Joe Millette called "Drills and Instruction for Coaching Youth Baseball."
Erik has done over 1000 coaching clinic presentations from Youth to Professional coaches.
His coaching clinic group All Pro Baseball group has been speaking to coaches throughout the USA for 28 years. Managing Partner in All Pro Baseball since 1988.
Presently he is the Head Coach for Northern California in the USA NTIS (National Team Identification Series Developmental program for 16u and 17u players. This team plays at the USA Baseball Complex each August to see who gets invites to the National team tryouts each year. Erik has been coaching in the USA NTIS Program since its inception in 2008.
Erik also does all the Coaching Training for the San Francisco Giants Jr Giants Program that has over 24,000 players in its program throughout California, Oregon and Nevada.
Erik has been successful in his baseball directorship endeavors in domestic
and foreign instruction of individuals, teams, coaches, and managers for
many levels of baseball. Erik's firsthand baseball experience, unique instruction and incredible ability to relate to individuals on different levels of baseball knowledge makes his baseball productions an exceptional learning experience that is useful in the development of a great athlete as well as a great individual.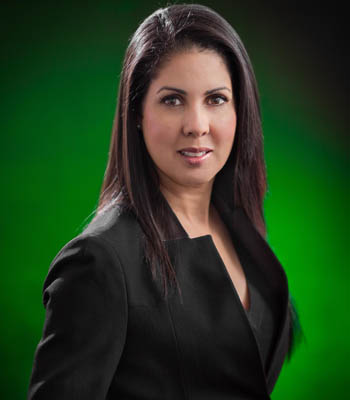 Suzette Mariel
Founder, Owner
Suzette has a passion for developing high performance individuals in life, sport, and business that contribute to positive change in families and communities.
Suzette is a Bay Area native and a former high school crew team coxswain for the Oakland Strokes. As a youth she competed on an all girls soccer team that won their Northern California Division. Her college years led her to major in Journalism and Public Relations. She studied at University of Massachusetts at Amherst and continues her love of personal development and being a life long learner.
Her co-leadership style has produced advanced training programs including The Fall League, Strength and Conditioning programs, Hitting workshops and other intensive training workouts for high performing athletes.
She created the Athletic Speaker Series featuring amazing and talented athletes such as Ron Wotus, San Francisco Giants Bench Coach, and various college coaches around the San Francisco Bay area. This series covers a wide range of topics including recruiting for athletes and mindset performance techniques for the athlete.
She has coordinated the competitive and recreational Global Baseball Series Tournaments held in China, Korea, and Australia since 1997. In addition she has strategically partnered with Sports Strong Foundation to provide their basketball teams with friendship games held in Beijing, China.
Being a serial entrepreneur is a lifestyle choice that improves the lives of the people you come into contact with, as well as enhancing your own character. Suzette strives to be of service daily. As an entrepreneur and high performance mindset coach, she firmly believes that in order to be of service you must continue to work on your character and learn something new from everyone you meet.
Suzette has traveled extensively to regions of Asia, Canada, Europe, the Middle East, Australia, and Latin America. As a result of her travels she has met many people and learned an amazing array of cultural etiquette and some good culinary skills too!
She has coordinated travel for baseball teams, basketball teams, as well as produced and coordinated production for films, commercials and magazines in the United States and abroad. Her zest for life is expanded by operating her own boutique branding PR firm as well as freelancing for ESPN, TNT, Versus, MLB network, Fox Sports and other major television networks.
Suzette is one of an exclusive group of only 300 Certified High Performance Coaches in the world. High performance is increased and sustained levels of energy, clarity, courage, productivity and influence that maximize your human potential. Increasing your daily standards can help you develop better performance in life, athletics, business, career and relationships.
She is a published author of the book, "Stop Procrastinating, Start Producing. How to take more action and produce amazing things in your life." She is also an international speaker on the topics of entrepreneurship, motivation, monetization and personal growth.
She is also an award winning producer in the video and film industry. Her current film 10/10ths is screening at the TWIFF festival in San Francisco, The London Motor film festival in England and Festival Angaelica in Big Bear Lake, Ca.
Suzette is also certified in Mindfulness Training, Reiki I and II and currently holds a license in Medical Aesthetics.
Her current form of exercise beyond video games is Pilates, working on her backhand, skipping stones and putting her suitcase in the overhead bin for travel. She also creates amazing Lego structures and enjoys photography using her Canon 7D. To learn more, check out her personal website www.suzettemariel.com or follow her on Social Media.
She currently lives with her Japanese bob-tail cat Hiroto, her seldom used violin and a massive collection of science fiction and personal development books.
Strive for maximum potential