Event Phone: (925) 406-4785
Jaeger Camp
January 21, 2017
12:30 pm - 3:30 pm
Jim Vatcher and China McCarney from Jaeger Sports, former Major League players, will doing a Thrive on Throwing Power Clinic for our EJ Sports teams AND interested baseball players.
This clinic has been successful all over the country from:  Youth baseball travel teams, High school teams and  College World Series teams. Jaeger Sports have worked with 18 Major league teams and counting.
Alan Jaeger is the nation's sought after trainer for arm health. We have combined forces with his staff to bring you the best athletic training as a student athlete. Alan and his team have worked with over 200 professional players including the 2011, 2014, and 2014 CY Young Award Winner Clayton Kershaw, Pitcher, for the Los Angeles Dodgers.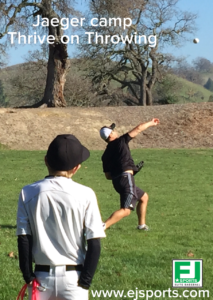 THIS PROGRAM IS FOR YOU IF
you want a stronger arm
more peak performance
want arm endurance
want to increase throwing accuracy
you have weak arm strength and want to develop strength
lack arm endurance and need to increase your athleticism
have chronic arm injuries 
Thrive on Throwing will help restore muscle strength, endurance and helps prevent future injury.
A baseball player's arm is a core asset as an athlete.
This program is not just for pitchers it is for infielder, outfielders and catchers. To improve your playing abilities and extend your baseball career invest in yourself and attend Thrive on Throwing.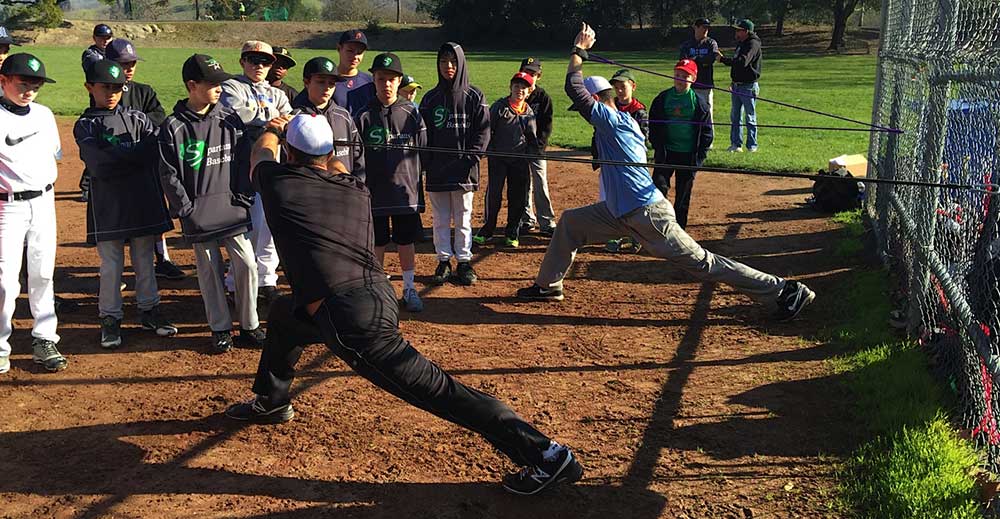 ---
Learn to:
Develop carry on the ball- Carry is the ability to maintain the ball's velocity on its line of trajectory.
Improve arm strength- Develop additional arm strength, durability, range of throws and range of motion.
Increase arm endurance- Keeps you on the field playing at an elite level and maintains arm health.
These three components and more comprise the Jaeger Throwing program and contribute to injury prevention.
The benefits are:
-Preventive arm care
-Each Player gets Jaeger Bands
-Jaeger's Sports 15 arm exercises to strengthen arm and prevent injuries
-Proper throwing program which includes throwing for all positions
-Players participate actively through the clinic
-Mental exercise of visualization
-Personal Instruction and Interaction with Jim and China
-Proper cool down
-How to get ready to throw before for practices and games
-How much catch you should be playing during week
-Q and A period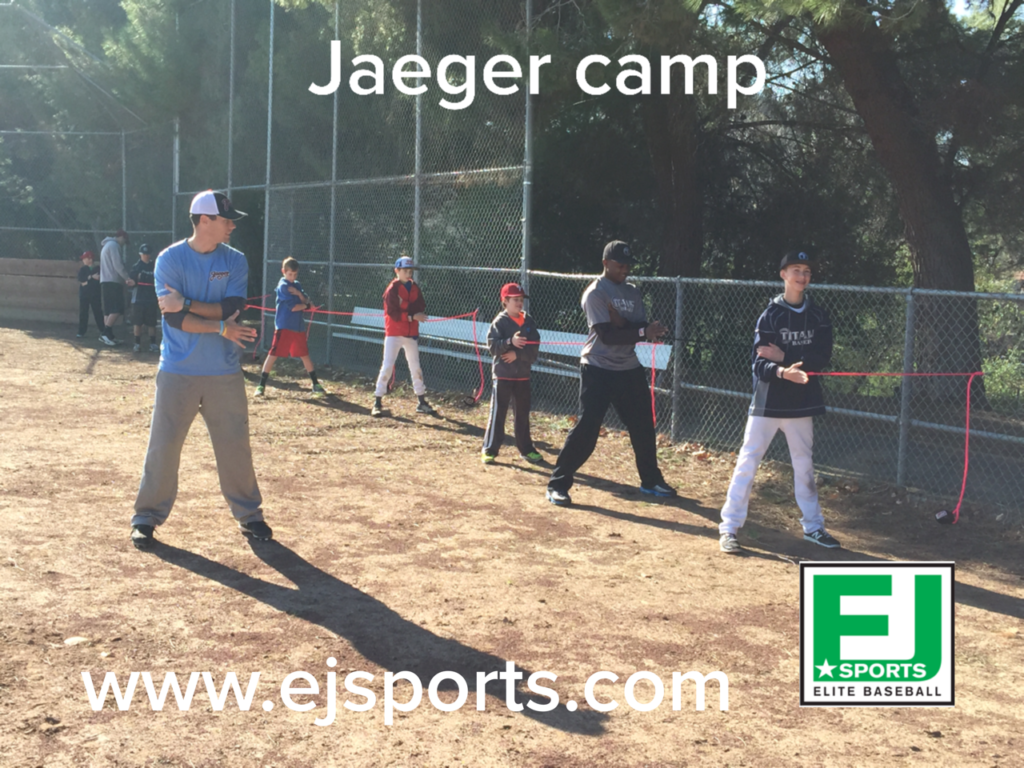 Location
Address:
2200 Stewart Avenue
,
Walnut Creek
,
California
,
94596
,
United States
Description:
Rudgear Park- BASEBALL FIELD