Pitching Clinic Session 1
December 27, 2016
11:00 am - 12:30 pm
Want to increase your pitching skills?
Want to learn a mixture of pitches?
Want a better pre-warm up routine as a pitcher?
Join Joey Wagman, current AA Oakland A's pitcher on December 27th for a instruction filled clinic for pitchers who want to elevate their skills.
REGISTER FOR THIS  EVENT BEFORE IT SELLS OUT!
SPACES LIMITED
CLINIC BREAKDOWN
Pitching specific warm up: Stretch, Foam roll, Bands, Heavy Ball Routine
Catch: Throwing Drills, Mechanics and Grips Breakdown, Long toss, Flat Ground Bullpen
Bullpen: Mix of pitches, Locations, In Game situations, On Field P.F.P , Pick off moves, Condition and Cool down
Parent, Player and Coach Q and A
CLINIC ADMISSION $100 Per player
ADD ON VIDEO OPTION: $50.00 additional
Receive a video notes and breakdown of pitching mechanics specific to your situation. Video breakdown will be emailed withing 48 hours of clinic.
CHOOSE WHICH SESSION YOU WANT TO ATTEND. SESSION 1 OR SESSION 2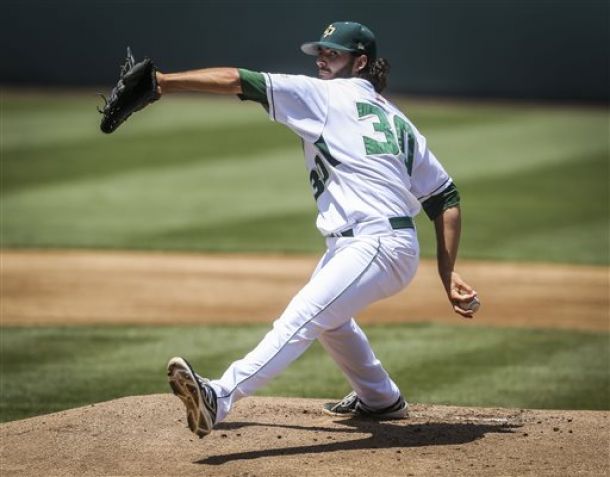 JOEY WAGMAN BIO
EJ Sports, Warriors Alumni
2012 1st Team Big West Conference
2013 1st Tea, Big West Conference
17th Round Draft Pick to  Chicago White Sox
2014 (A) White Sox
Signed to Oakland Athletics
2015 (A) and (AA) Oakland Athletics
2016 (A) and (AA) Oakland Athletics
World Baseball Classic Player for Israeli National Team
Location
Address:
2200 Stewart Avenue
,
Walnut Creek
,
California
,
94596
,
United States
Description:
Rudgear Park- BASEBALL FIELD