Event Phone: 925-406-4785
Speaker Series- Eric Valenzuela
April 27, 2016
7:00 pm - 8:30 pm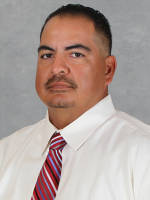 Eric Valenzuela, Head Baseball Coach for St. Mary's College
Event Date April 27, 2016
Event Time 7 PM- 8:30 PM
The number one goal of an athlete is to play. And if you are interested in playing at the Division 1 level you need to know what it takes to get there and stay there. Join Eric Valenzuela, head baseball coach at St. Mary's College to learn more about recruiting.
-Learn the secrets of what a Division 1 baseball coach looks for in an athlete.
-Learn the perspective of recruiting from a Division 1 head coach.
-Get the facts on what you must do to be recruited
-Discover what sets a Division 1 athlete apart from a Division 2 or Division 3
-Learn the Number 1 challenge to being recruited
This session is for you if:
~you have what it takes to be recruited but need more answers
~are an athlete and you want to learn how to get recruited
~want the inside perspective of a Division 1 coach
~are a parent trying to understand what needs to be done
~you want to ask questions of a Division 1 coach
~you want more insight to the recruiting process
Sign up today. Spaces are limited to 25 registrants only. There will not be a repeat of this session this year, and no guarantee of a future session. Open seating.
We invite you to join us and learn the real information of being recruited so you can implement these strategies.